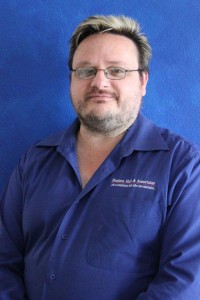 Stephen is a Chartered Accountant with over 29 years' experience in taxation and accountancy. He graduated from Charles Sturt University with a degree in Business (Accounting) whilst working for Coopers & Lybrand in his hometown of Scone in New South Wales. Stephen is a member of the National Tax and Accountants and is a registered tax agent.
Stephen moved to Brisbane in 1999 to manage a portfolio of clients for a boutique firm in the CBD. During this time Stephen gained a wealth of experience encompassing taxation, financial and management accounting, audit, superannuation, and business structuring. Stephen reviews all client work and manages some of the more complex reporting and restructuring for our larger businesses.
Stephen has an analytical approach to difficult situations and is able to provide real solutions for our clients achieving the best possible taxation outcomes. His friendliness and high level of personal service helps you feel at ease and 'looked after' – working with you every step of the way to achieve your financial goals.