The Institute of Chartered Accountants

Our practice has made a commitment to the Institute of Chartered Accountants. Stephen Hall is a Chartered Accountant and Chrissie Hanneford is an Affiliate.
Chartered Accountants display exceptional thinking and a superior grasp of business that truly marks them as unique in the marketplace. They work at some of the highest levels in business as chief financial officers, CEO's, senior managers and partners of some of the world's largest organisations.
Chartered Accountants set themselves apart through their…
Superior analytical thinking
Ability to solve complex problems
Highly developed communication and technical skills
Dedication to completing work to the highest standard
Commitment to self-improvement and development
Ambition to achieve the best for their clients
Membership to a global collective of bright minds at the pinnacle of their profession.
National Tax & Accountants Association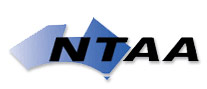 We are members of the NTAA and regularly attend their seminars and workshops.
The National Tax and Accountants' Association Ltd. (NTAA), is a member based organisation dedicated to assisting accountants, tax agents, tax advisers, and businesses in resolving their tax issues.
Constant changes and updates to the various tax acts can be complicated and difficult to understand.
NTAA educate in all the latest tax laws and regulations.
Their and our aim is to make a complex issue in tax a simple one.
Nixon Proactive Accountants Network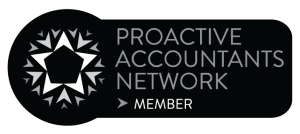 We have been members of the Nixon Proactive Accountants Network for the last two years. In a nutshell it has shown us a new approach to what we do and it's so much fun!
The Proactive Accountants Network (PAN) is the standard of excellence in the Accounting Profession. Currently spanning Australia and New Zealand the network is growing to encompass all proactive Accounting firms across the globe.
Whether you are a business or an accounting firm you will benefit from being a PAN Member or from using a PAN member. As the old (reactive) accounting model suggests, most of the work that accountants do is history writing, through tax and compliance.
Writing up the past and presenting it is a timeframe that is not relevant anymore. Clients want additional help and only proactive rather than reactive accountants can offer this help, thus becoming history makers through helping businesses succeed.
Proactive accountants, therefore, are not just number crunchers, tax filers or compliance checkers; they are forward thinking, and business savvy.